July 23, 2018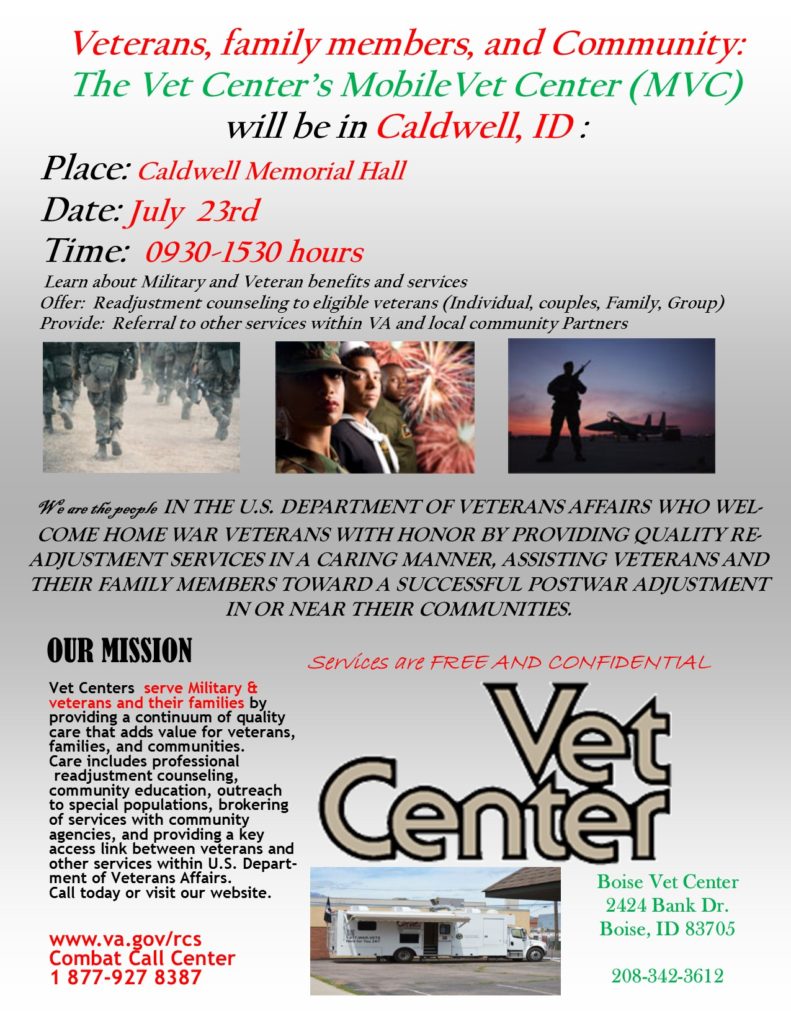 SEPTEMBER 15, 2018
Sporting clay shoot
3rd Annual Sporting Clay Shoot benefiting the Caldwell Veterans Memorial Hall that provides services to over 20,000 Veterans and their families in the area.
BBQ lunch is included. Raffle items as well as prizes for "Best Team", "Top Guy" and "Top Gal".
Bring your own gun, shells, eye protection and hearing protection.
$125.00 per team of 4 or $40 per individual.
8:00am Sign-In
1st Run: 9am - 2pm
Checks payable to: Caldwell Veterans Memorial Hall
Credit Card payments will be accepted at event.
Sponsorship opportunities are available. Contact: caldwellveterans@gmail.com or tressa@woodhousegroup.net
When:
September 15, 2018
Where:
Caldwell Gun Club
21840 Pond Ln, Caldwell